Is Your Company Ready for Renewables?
Ninety-one percent of customers believe it's important for companies to actively pursue sustainability efforts*, which includes renewable energy targets. Utility-based solar energy is an economically attractive way to meet these targets while also reducing exposure to energy price volatility.

Low Risk, Bankable Projects
Reach Sustainability Goals Faster
First Solar technology generates clean electricity for 25+ years with no carbon emissions or air pollutants. Our innovative manufacturing processes have the smallest carbon footprint, lowest lifecycle water use, and the fastest energy payback time of any solar offerings on the market.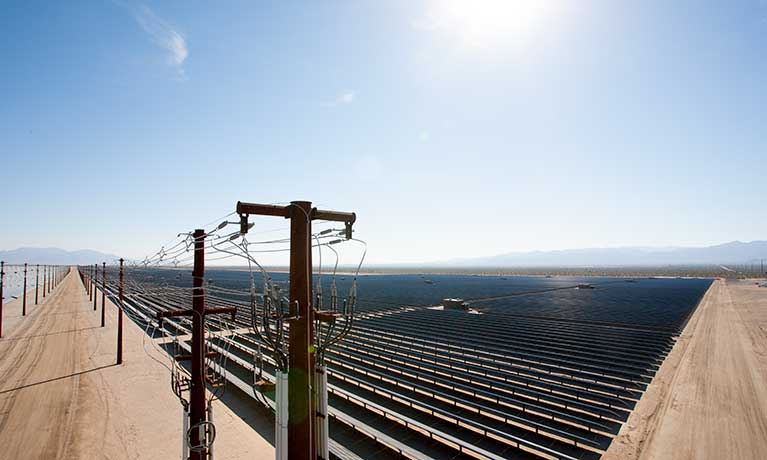 Enjoy Reliable Power with Predictable Costs
Energy market volatility  can expose your company to unnecessary financial risks. Solar energy from First Solar provides a levelized cost of electricity backed by the most certified technology in the market. Working with First Solar means you enjoy controlled costs and reliable power.
Know Your Project Will Succeed
Renewable energy targets are often one of your company's most visible initiatives. First Solar has executed hundreds of Power Purchase Agreements (PPA's), boasts a 99.9% project development success rate and has the strongest balance sheet of any Solar company. As your corporate partner, First Solar provides unparalleled reliability and execution, so you know your project will succeed.